A Note About the Weekeend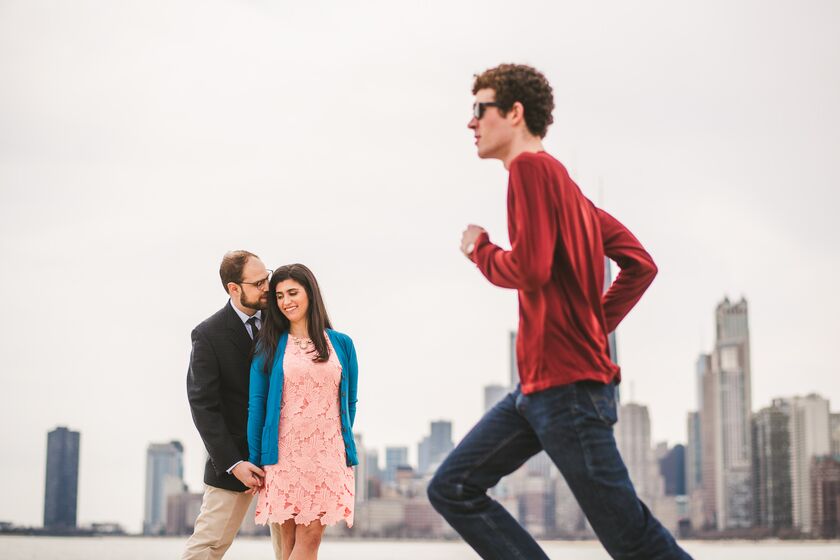 We are so grateful to everyone traveling from near and far to be a part of our special day! Our wedding is the same day as the Chicago Marathon. Please keep this in mind when traveling to the wedding and wedding events. There my be street closures beginning Saturday and ending Sunday afternoon. Typically the streets are reopened by the mid-afternoon on Sunday.
For our friends and family driving in from the north or south suburbs: If you are coming into the city Saturday night or Sunday morning we recommend you take Lake Shore Drive. You'll be able to get on north of Addison and south of 35th street. Parking is available at the Drake and all other wedding event locations. You may also be able to find discounted parking near by on the SpotHero app.
For people coming in from out of town to celebrate with us: All the hotels below where we have arranged a block, are with in a 10 minute walk from all wedding events and out of the way of the marathon route. If you'd like to explore other options outside our hotel blocks you can use this link to hotels.com or check out airbnb.com. Please let us know if you have any questions about accommodations in Chicago.
Accommodations
The Drake Hotel
140 E Walton Pl, Chicago, IL 60611, USA
1-800-55 Drake
Please mention the Abramowicz/Cahan Wedding when you make your reservation.
Please reserve by September 20, 2017.
The Westin Michigan Avenue Chicago
909 N Michigan Ave, Chicago, IL 60611, USA

The Westin is just one block from the Drake, where our wedding will take place.
Please reserve by September 6, 2017.
Cambria Hotel & Suites Chicago Magnificent Mile
166 E Superior St, Chicago, IL 60611, USA
312-523-0902
Use code sw9ge3 and mention the Abramowicz/Cahan Wedding.
Please reserve by Wednesday, September 6, 2017.